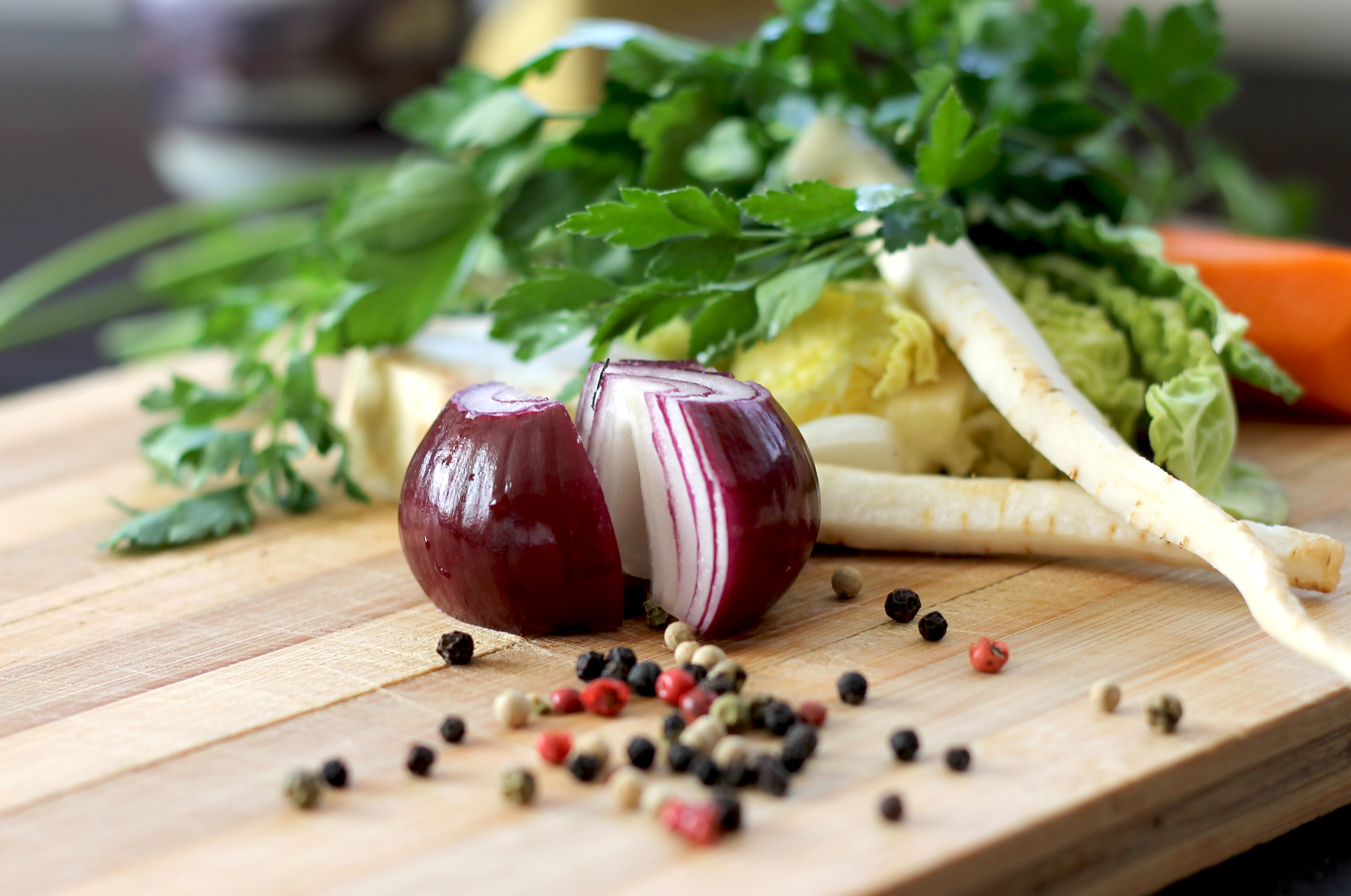 It's hard to squeeze in extra reading these days. School reading and lectures are eating up every spare minute. But, I made a exception for this one: French Kids Eat Everything by Karen Le Billon. I saw rave reviews everywhere and just had to see what all the fuss is about.
The book is a cross-cultural journey that spans thousands of miles and two food cultures that could not be more different. Le Billon details her and her family's experience moving from North America to a small French country village where she was amazed to find the children eating everything...happily. From beets to fish to pate'! During her quest to have her children fit in, she began to write down what she discerned to be 10 food rules the French live by. These are the guidelines all French families follow and the new rules her family eventually successfully added to their daily routine - it took them almost 12 months to get there:
1.) Parents, YOU are in charge of food education: To Americans, this may seem overwhelming, but the French receive loads of support from schools, extended family and their surrounding community (including their local farmers, fishermen and bakers).
2.) Avoid emotional eating - no rewards, bribes, etc.: Yikes! This could possibly be the hardest rule for us North American parents to follow, but it's pretty clear why this rule is so critical. The French know they are building the foundation of their child's future food relationship. This one really hit home for me and I'm becoming more aware of when I do this and try to avoid it.
3.) Parents schedule meal times and menus & kids eat what adults eat: no more short-order cooking!
4.) Eat family meals together - remove distractions: cell phones, anyone? (guilty as charged)
5.) Eat your veggies: they focus on variety.
6.) You don't have to like it but you do have to taste it: it typically takes 5-10 tries of some vegetables before a child finds they like them. I think we Americans give up way too early. Wish I could reverse time with my daughter!
7.) No snacking! it's ok to feel hungry between meals: hence more likely to eat their meals (and their vegetables!).
8.) Slow food is happy food: as in eat slowly and mindfully.
9.) Eat mostly real food (treats are for special occasions): sugar cravings are a real problem in our country. I think our weekly, if not daily, intake of sweets is one major cause.
10.) Remember: eating is joyful - RELAX! In America, we associate food with guilt and pressure (pressuring our kids to eat their veggies). The French associate food with pleasure and teach their children to be adventurous.
Although, I don't think I could live within the rigid confines of every French food rule, this book is truly an inspiration. Because the French take their food very seriously, they incorporate nutrition, etiquette and food education into into every aspect of their children's upbringing (at home and at school). It's certainly a model we could learn something from.
As Le Billon's family assimilated to French culture, she found herself trying any way possible to have her children try new things (and not be a source of embarrassment at social functions). One way she found great success was offering them vegetable purees - served as warm soups. It's funny since this seems to be the best way to get veggies into my own daughter! I think children (and adults!) like the smooth texture and rich flavor of pureed soups. And when you think about it - most vegetables can easily be turned into a delicious puree - from carrots to beets.
My mother-in-law recently gave me an immersion blender and it has made making these soups SO easy. I wish I would have bought one years ago (you can find quality models for reasonable prices). I try to make at least one batch of veggie puree soup a week. We'll have it one night for dinner and then for lunch a couple of days throughout the week.
Here is my go-to recipe equation for veggie puree soup. Vi's favorite is cauliflower and Parmesan (she calls it cheesy soup - little does she know there is hardly any cheese in it!). That is the version pictured above (with a can of chickpeas thrown in). My mom used to serve soup at least twice every week, but she offset the mundane with something fun like cheese bread. This particular night, I had made some cheesy mushroom bread to go with our soup. Vi doesn't like mushrooms though, so hers was plain. Guess we haven't had her try mushrooms enough times yet... ;)
Delicious Veggie Puree Soup - it's an equation, not a recipe. Use your favorite veggies and keep practicing until you find the perfect equation for your family!
In a medium to large soup pot, saute (on medium-low heat) the following in 2 tbsp olive oil until soft:
1 medium onion (roughly chopped)
3 cloves of garlic (smashed)
Then add 1 or two (or double or triple the amount! There are no rules here. The more you add, the more soup you get) of the following vegetables - in a large, rough chop:
1 small head of cauliflower or broccoli (or one of each)
1 lb sweet or white potatoes (peeled)
1 lb beets (peeled)
1 lb carrots (not peeled if they are organic)
1 lb parsnips (not peeled if organic)
1 lb squash (peeled)
3 large leeks (chopped, place in large bowl with cool water and let soak for 3 mins, skim out of water with a large slotted spoon to leave all the sand and dirt at the bottom of the bowl)
3 large handfuls of spinach
Turn up the heat a little and saute' for 5-10 minutes and then add water or broth to cover by 1 in. Turn heat to high and bring liquid to a gentle boil and then turn down to a simmer and cook until veggies are almost fork tender. Then...
If you want to cut the flavor of the vegetable above or add more volume, add one of these less-hearty vegetables and some beans to thicken the soup (all optional):
1 large or 2 medium zucchini chopped
1 large or 2 medium summer squash chopped
1-2 cans or 2-3 cups soaked, cooked black beans, pinto beans or chick peas
Add a few sprigs of your favorite fresh herbs (thyme, sage, rosemary or oregano)
Simmer for a few more minutes and then blend mixer either with an immersion blender (right in the pot!) or a food processor (in batches). Taste soup and add a handful of finely grated Parmesan cheese. If soup is not your desired consistency, add more water or broth if the soup is too thick or add more beans if it's too thin. Flavor with salt and pepper and fresh herbs.
Season with some salt and pepper if necessary and serve with your favorite crusty bread or cover your crust bread with cheese and heat on broil for 2 minutes!