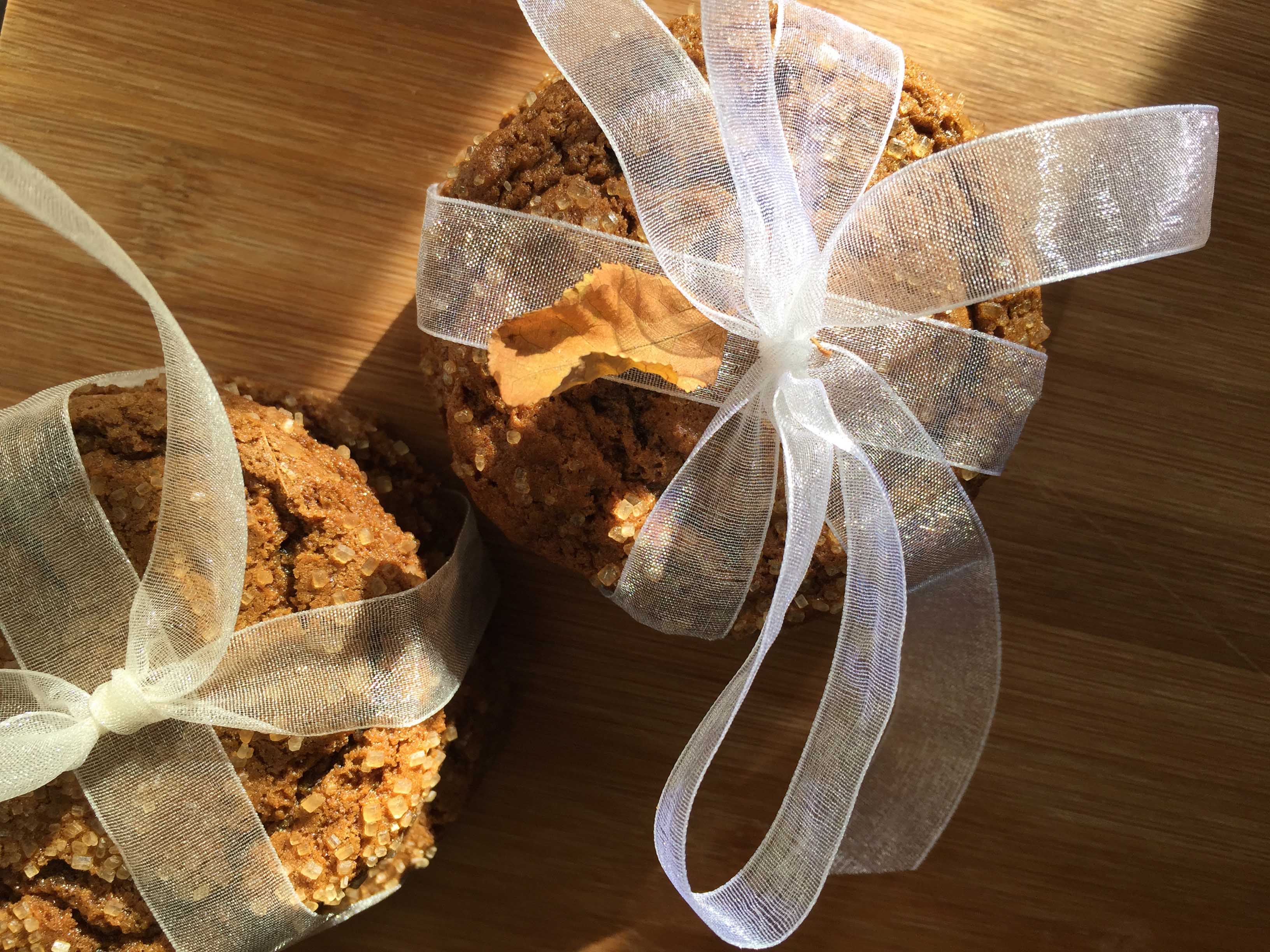 Who doesn't like a good oatmeal cookie, right?
I'm always on the lookout for healthy alternatives to old favorites. These cookies taste delicious and you don't miss the old stand-bys because there is so much going on in each bite! I'm slowly rebuilding my pantry with baking ingredients that are considered more whole and closer to their natural state. Although, baked goods could never be classified as truly "healthy", you can at least feel confident that you are eating a non-packaged treat, with no perservatives! And you can have complete control of the ingredient list.
Plus, when you pack your baked goods with power-house foods like oats (great source of magnesium - for bone health), dates (potassium), walnuts (brain food - packs a big Omega 3 punch and heart health protector), cinnamon (blood sugar regulator), raw honey, and organic coconut oil.
Did I just validate this treat? I guess I'll go have another... ;)
HN Nugget: these store well, and I like that this recipe doesn't make too many - it can easily be doubled if you need more. Even though they are "healthy", always eat treats in moderation. To help moderate myself, I usually make one sheet of cookies and freeze the formed dough balls for future baking.
"Healthy" Oatmeal Cookies
Ingredients:
Dry ingredients
1 cup whole wheat flour
2 cups rolled oats
1/2 tsp baking soda
1/2 tsp baking powder
1/2 tsp salt
1 Tbsp Cinnamon
1/2 tsp Nutmeg (optional)
Wet ingredients
1/2 cup honey
1/2 cup organic oil (canola, grapeseed, olive or coconut) * you can also use some organic applesauce to replace some of the oil if you wish*
1 Tablespoon Molasses (if you have it on hand, otherwise just leave it out)
1 egg (beat with 1 Tbsp Water)
1 tsp Vanilla
Add-ins - add any tree nuts, chopped dark chocolate (loaded with antioxidants!), or dried unsweetened fruit you fancy.
I added:
1/2 cup dates (pitted and chopped)
1/2 cup walnuts
Preparation:
In a large bowl, mix all the dry ingredients together.
In a medium bowl, mix all the wet ingredients together.
Mix the wet with the dry until just mixed. Add the dates and walnuts and mix. If the mixture seems too wet, add a bit of flour.
Preheat the oven to 335 degrees (lower temperature due to the honey in the recipe which will burn more easily).
Drop by teaspoonfuls onto your baking sheet (recommend lining the baking sheet with parchment paper). Press down with a fork.
Bake for about 15 - 20 minutes or until golden on the bottom of the cookie.
Adapted from: Whole Grain Gourmet