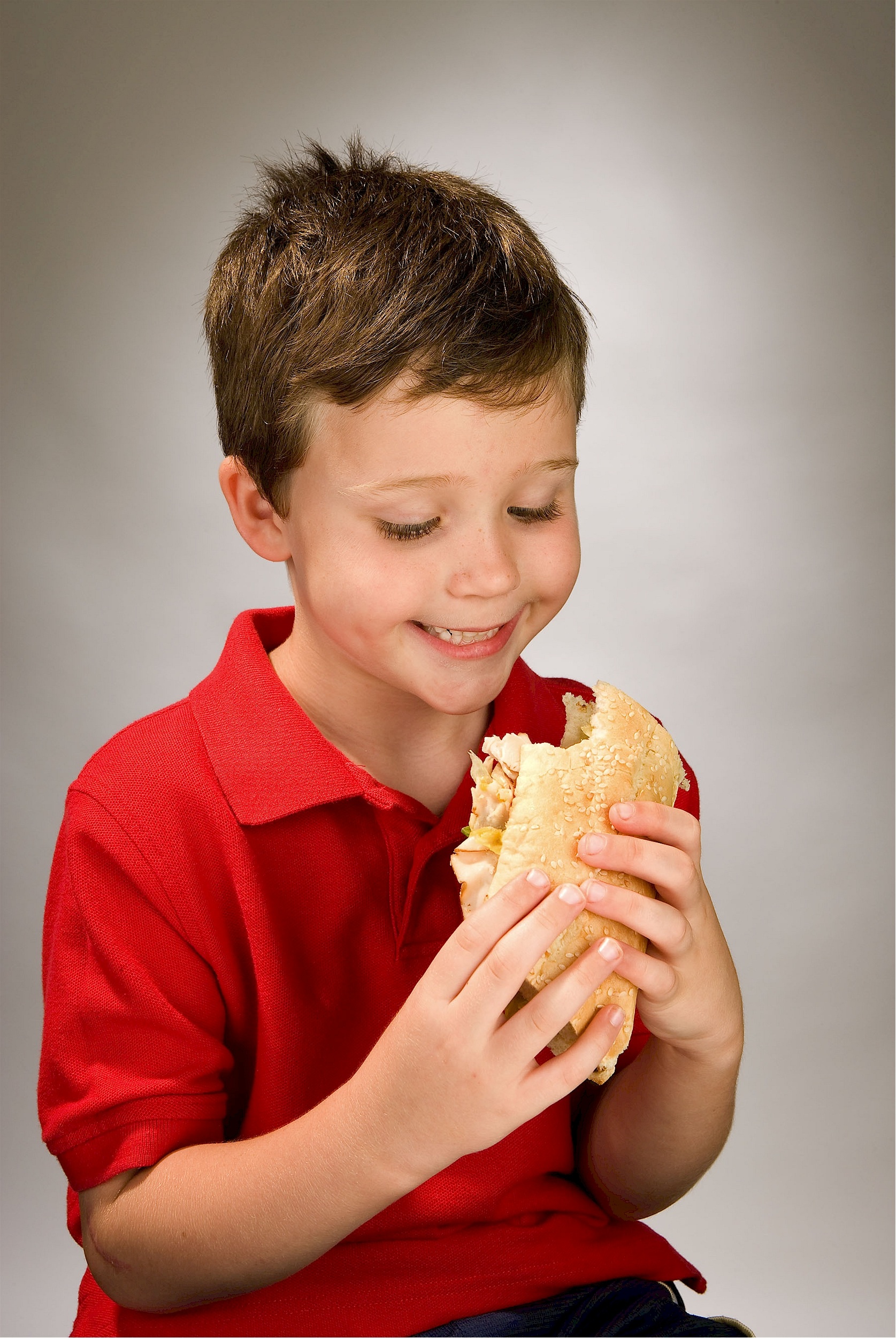 I have a first-time kindergartner at home, and she is getting ready to set off on her new adventure in less than 14 days, 10 hours (who's counting?). The beginning of this journey for her conjures many memories for me. In particular, the cafeteria experience.
School lunch is a funny thing, isn't it? Although it should be viewed as one of the most important parts of our child's day, our school system sees it much differently. From what I hear, kids get the fast shuffle now. They have to eat in less than 20 mins, and if they'd ever met my daughter they'd know she doesn't stop talking long enough to eat her meals in less than 60 min. I'm assuming the peer pressure and presence of not so healthy foods hasn't changed much either (especially given the disgusting photo of a school lunch my daughter's school presented a few weeks ago). Also, despite recent "progress" our government has made in making school lunches healthier - I think we are years away from seeing any real impact. So, I thought tackling the subject of packing lunches was worth more than a single post.
Today we'll dive into the importance of a balanced, healthy lunch. Within posts 2 and 3, I'll share tips and tricks to making it easier to get the food in the bag more days than not and some recipes that will get us thinking "out of the box". Of course, as the year chugs on, I'll add some updates to this topic and hopefully some new recipes!
First, let's take a step back and consider why healthy lunches & snacks are so critical for children of any age:
Children are learning new things daily and they need optimal fuel so they can focus and have sufficient energy to get them through the day. We are rarely taught this, but it couldn't be more true: every cell and system in our body is fueled by what we eat. Our brain function, energy levels, hormones, immune system, even behavior can be positively or negatively impacted by the presence or lack of nutritious foods. Our mid-day meal needs to contain optimal nutrition for this reason alone!
Especially with school aged children who do not get to rest throughout the day, they need a balanced variety of foods to keep them going strong. Let's face it. School is stressful. Even for a 5 year old. If you add an imbalanced diet to the stress equation than health can never be optimal. We all want our children to thrive (and learn as much as they can!). Why not give them the food that will empower them to do so?
Boost the immune system and lower the number of absences from school: Getting vitamins, minerals and plenty of fiber helps keep our digestion on track which boosts our immune system and our defense against illness. Obviously this is important in a classroom filled with germs.
Eating healthy foods opens up a world of opportunities! It's fun to try new things as a family. Think of it as going on a new adventure each time the family collectively tries a new food or recipe together. The possibilities are endless. Show children that you are packing the same foods for yourself, and agree that you'll talk about the tastes, textures and flavors of new items you include that evening around the dinner table.
In Part 2, we'll talk about some things to consider when packing a balanced lunch (to carry out the things we touched on here) and some tips and tricks in efficiently and effectively executing our vision. Part 2 will be posted by the end of this week, so stay tuned!