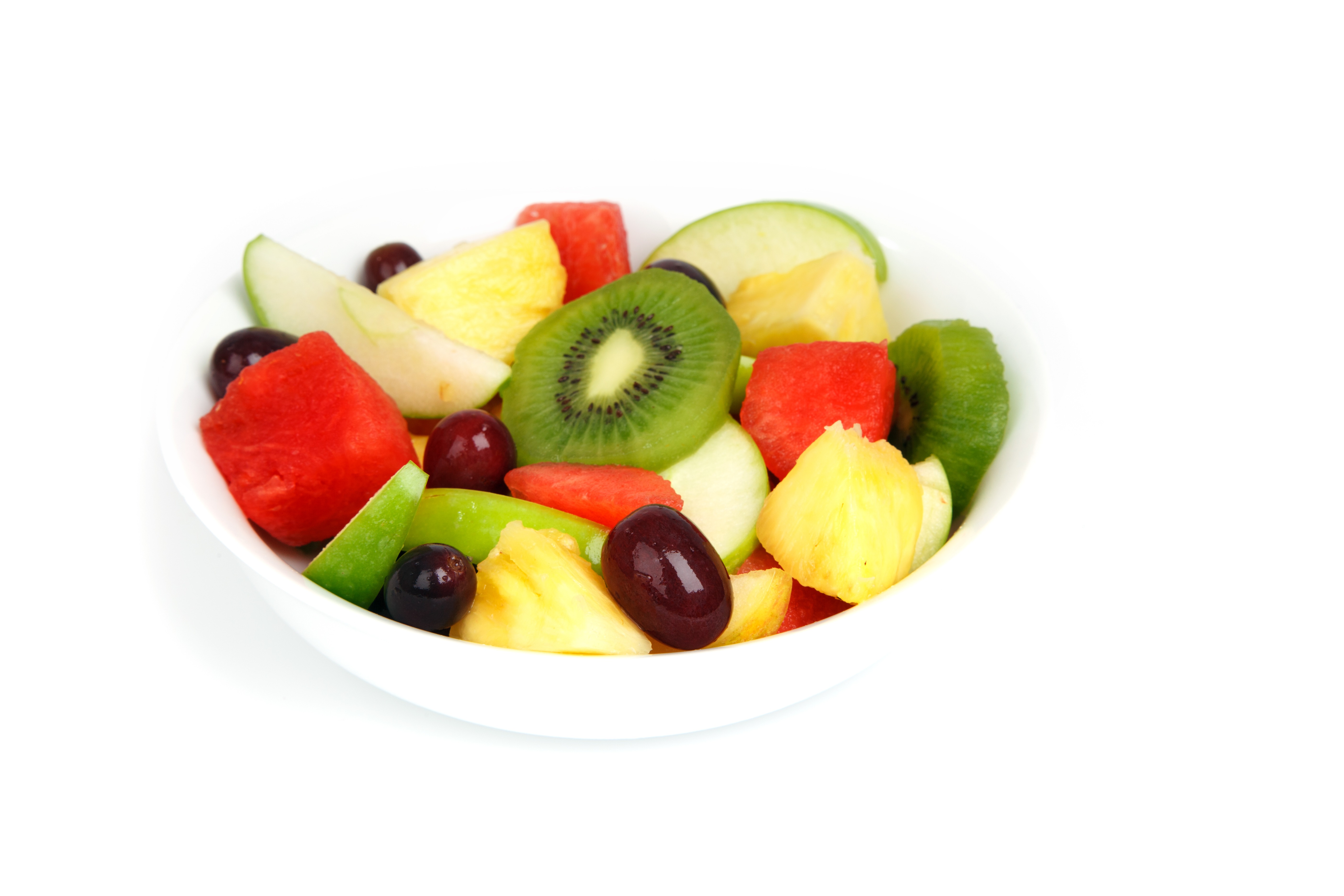 In Part 1 of this series I kicked things off by looking at why a healthy lunch is so critical for children of any age. In this article, instead of just diving into a few recipes, I thought it would be helpful to take a look at what a "healthy and balanced" lunch looks like and some strategies for getting a lunch in the bag during the week.
What goes into a nutrient-rich mid-day meal?
We've grown up hearing we need to "eat a balanced diet", "eat from the major food groups", etc. But what does that actually look like?
Let's look at food from the perspective of these six categories:
1. Water
2. Protein
3. Grains
4. Fruits
5. Vegetables
6. Healthy fats
It's great to strive to incorporate at least one food from each category for lunch and/or snacks (of course, some foods span a couple of them). Toward the end of this article, I've provided some types of foods in each of these categories and how they can fit nicely into a lunch box. I think having an A la' carte list like this makes shopping and choosing new foods much easier. By throwing some items from each group into your cart (or market bag) each week you can be sure you will be creating balanced meals. Print out the list below or copy and paste it into a note on your phone so you always have it handy.
Okay, so at a high-level the list below covers WHAT types of foods to pack, let's talk strategies for how we can realistically make this happen:
1. Take it easy on yourself!
Ease into it. We all have many other responsibilities in life. If it only seems possible to pack lunches twice a week, then do it twice a week. If you need to take short cuts, take them and then look for ways to incorporate more home cooked dishes and snacks as the year goes by. The point is to pack as often as realistically possible - not to drive yourself crazy with making everything from scratch right out of the gate.
2. Planning is KEY
I wish that by just reading (or writing) this post our healthy lunches magically made and packed themselves, but that's obviously not going to happen. So the only logical next step is to sit down and write up a plan. This is so helpful with all meal prep. Determine a day of the week when you will sit down and write down your meal plan. For me, Saturday is the day since I do my shopping either Saturday or Sunday.
Remember, your plan doesn't have to include 5 unique lunches each week. Have 2-3 ideas and then morph the ingredients later in the week. For instance, if you make a batch of hummus on Monday for snacks, smear it on tortillas and add some veggies for sandwich roll-ups later in the week. Or if you make a big pot of soup over the weekend, include a cup of soup with lunch on Monday. Roasted chicken and turkey can be made into chicken salad or sprinkled over a little salad.
The good news? Once you have a few solid weeks planned out - just start rotating them and sprinkle in some new foods here and there. Also, share the menu with your children, post it on the fridge and start talking about it before it happens. Have them help in the planning and shopping. If they feel a part of the decision making process they will be more likely to try new foods.
3. Buy a lunch box that get you thinking "out of the box"
- Have you seen bento boxes and compartment boxes? They are the coolest things! They are great because you can think of the food categories mentioned above and somewhat compartmentalize your planning
- If you don't want to go down the bento box path, think small containers instead of baggies for salads, veggies, fruit, nuts/seeds and cool/hot thermoses for smoothies or soups. This cuts down on waste and makes you think about foods, other than a standard sandwich, that fit into the containers. Here is a great list of container systems.
- I found a nice container system at Rubbermaid.com that comes complete with an icepack that fits snug with the containers to keep them cold. I'll be adding a small Thermos and little water bottle in the next week or two.
4. Spread out the work load
There is no reason one person has to do all the work! Assign weekly/daily lunch duties to each family member: this week mom makes two homemade snacks, today dad will make a salad and the hummus wraps, Jr. washes the fruit and puts the lunch containers in the dishwasher everyday after school. Get everyone involved!
5. Make it fun
To get out of the sandwich rut you need to get creative!
- Use a soup, salad, smoothies or leftovers as the main dish
- Use non-traditional methods to make a sandwich:
- Make a lettuce wrap
- Use wholegrain crackers instead of bread
- Use tortillas or sandwich wraps to make sushi style sandwiches
- Build variety into your routine:
- Try to not purchase the same lunch ingredients two weeks in a row. Throw a vegetable in your cart that you or your children may have never tried. Trust your instincts and don't feel you need a recipe for everything you make. Go with the flavors your family loves and let your imagination go!
- Go with a culinary theme one week a month: Indian, Italian, Asian, Mexican, etc. Let the theme run through all of your meals that week and talk about the geography, cultural differences, etc. of your theme country at dinner time! Have your child with you when you google your theme country and find new recipes to try.
6. Think of lunch as an opportunity to try new foods:
Without parents hovering over them, kids tend to be more adventurous. Also, if you pack the same foods for everyone in the family - call a "new food day" and everyone tries it and you discuss what you thought at dinner that night.
Food Categories:
Here are our food categories I mentioned above, including ideas for incorporating something from each category at every lunch. The great news - many foods fall into a couple of categories so it's easy to cover your bases:
Water:
Yes, it gets it's own category because it is that important. Most humans actually push through the day dehydrated. Children need to have water accessible at all times and should sip throughout the day. Have a little water bottle in their backpack and let them know they should drink at any point they want throughout the day.
Also, many fruits and some veggies have high water content!
………………………………………………………………………………………………………………………………………
Proteins & Grains (it's hard to talk about them separately!):
Grains
Grains actually span two food groups by offering a good source of protein! Try to keep the grains whole when possible - they will give your kids vitamins, nutrients, fiber and a load of sustainable energy to get through the day. Of course the first food that comes to mind when we mention grains is bread, but there is an entire world waiting for us in the bulk grain aisle. Bread is fine, but whole grains are better, such as rice, millet, quinoa, bulgur and buckwheat. These whole grains make great cold salads (or are wonderful in soups). Also, oats and oatmeal are great for snacks (muesli, granola, and granola bars). There are TONS of great recipes using these grains online. Google is a lunch-packer's best friend ;) And I'll share a few in my next post.
Cooked grains keep very well. You can prepare larger quantities of grains and simply reheat with a little oil or water later in the week. i like to make a double or triple batch and eat it in different ways for breakfast, lunch and dinner. Each time you go to the store buy a new grain and experiment.
…………………………………………………………………………………………………………………………………………
Beans
Contain a more complete set of amino acids than other plant foods. Use dried beans (or canned are fine) that are a smaller, like split peas, chickpeas, mung and black bean - they cook faster. To make them easier to digest, soak dried beans overnight prior to cooking. Great in cold salads, soups or pureed/mashed for sandwiches/dips.
………………………………………………………………………………………………………………………………………
Soy
Soybeans are the most difficult beans to digest. People traditionally eat baby soybeans known as edamame, tofu, or ferment the soybeans and make tempeh, miso and tamari so the body doesn't have to work so hard to break it down.
Edamame makes a great quick snack and can be purchased frozen in the organic section. For a twist, roast it with some olive oil, salt and your child's favorite seasoning or simply steam and sprinkle with sea salt.
………………………………………………………………………………………………………………………………………
Nuts
Generally considered a fat, not a protein, nuts and seeds provide a great source of protein and healthy fats because they contain vitamins, minerals and phytonutrients. Peanuts, which are actually legumes, are far higher in protein than any nuts. Experiment with adding a small handful of walnuts, pecans, almonds, sunflower or pumpkin seeds in each lunch, or throw together a quick trail mix with shredded coconut and different dried fruits.
………………………………………………………………………………………………………………………………………
Leafy greens
I can see the eye rolls now...but it can be done! ;) Broccoli, spinach, kale, collard greens, bok choy, romaine lettuce, and watercress all contain some protein. Leafy greens are the one food highly associated with longevity because they contain major sources of magnesium, iron and calcium. They are also packed with Quercetin, a bioflavonoid with antioxidant, anti-inflammatory and anticancer properties. Talk about super foods! What better way to get As on that report card? ;)
Try to incorporate them into lunch a couple times a week. Maybe a small side salad, finely chopped spinach in a quiche or make a green smoothie and pour it in a thermos. ;)
………………………………………………………………………………………………………………………………………
Meat
Chicken, turkey, lamb, beef, buffalo, so many different kinds. Try different kinds to discover what works best for you and your child. If making meat for dinner, reserve a small portion for lunches. Sprinkle over salads or include in wraps.
………………………………………………………………………………………………………………………………………
Egg
Quick, practical, inexpensive protein source. Make a batch of hard boiled eggs on Sunday and use them for breakfast, snacks, lunches during the week. Or make a frittata or quiche and use for a couple of lunches.
…………………………………………………………………………………………………………………………………………
Dairy
Find the right type that suites your family - if dairy suites your family: cheese, cottage cheese, buttermilk dressing (for dips), yogurt (without too much sugar or additives), or butter.
………………………………………………………………………………………………………………………………………
Honey
Protein from bee pollen and royal jelly digests easily and has many other nutrients. Drizzle over yogurt, add to dressing or dips.
………………………………………………………………………………………………………………………………………
Fruits & Vegetables:
Most children love fruit, but as we all know, vegetables can be a challenge. At first, stick with your child's favorites (carrot sticks, tomatoes, cucumbers, etc.) and then begin to slowly incorporate new ones. Remember, all of them count! If you make a turkey sandwich, add some romaine and sliced cucumbers. If you make a burrito, add sauteed carrots and roasted peppers.
It's not about being deceptive, but it's about combining foods in a way that is pleasing to a young palate. And do give up or be dismayed if something gets returned! It takes at least 5-10 tries before our taste buds come to an ultimate conclusion about a certain taste/texture.
………………………………………………………………………………………………………………………………………
Healthy Fats:
Nuts and seeds:
· Nut butters: tahini, cashew, almond, peanut
· Nuts: pine, brazil, cashews, walnuts, almonds, pistachios
· Seeds: chia, pumpkin, sunflower, sesame, flax (raw or toasted) and ground
Natural sources & oils: salmon, avocados, coconut oil, extra virgin olive oil, flaxseed oil, and sesame oil
______________________________________________________________________
I hope you found this information helpful! Next week I'll link to a few recipes and share a few of my own that your kids (and you!) will love!