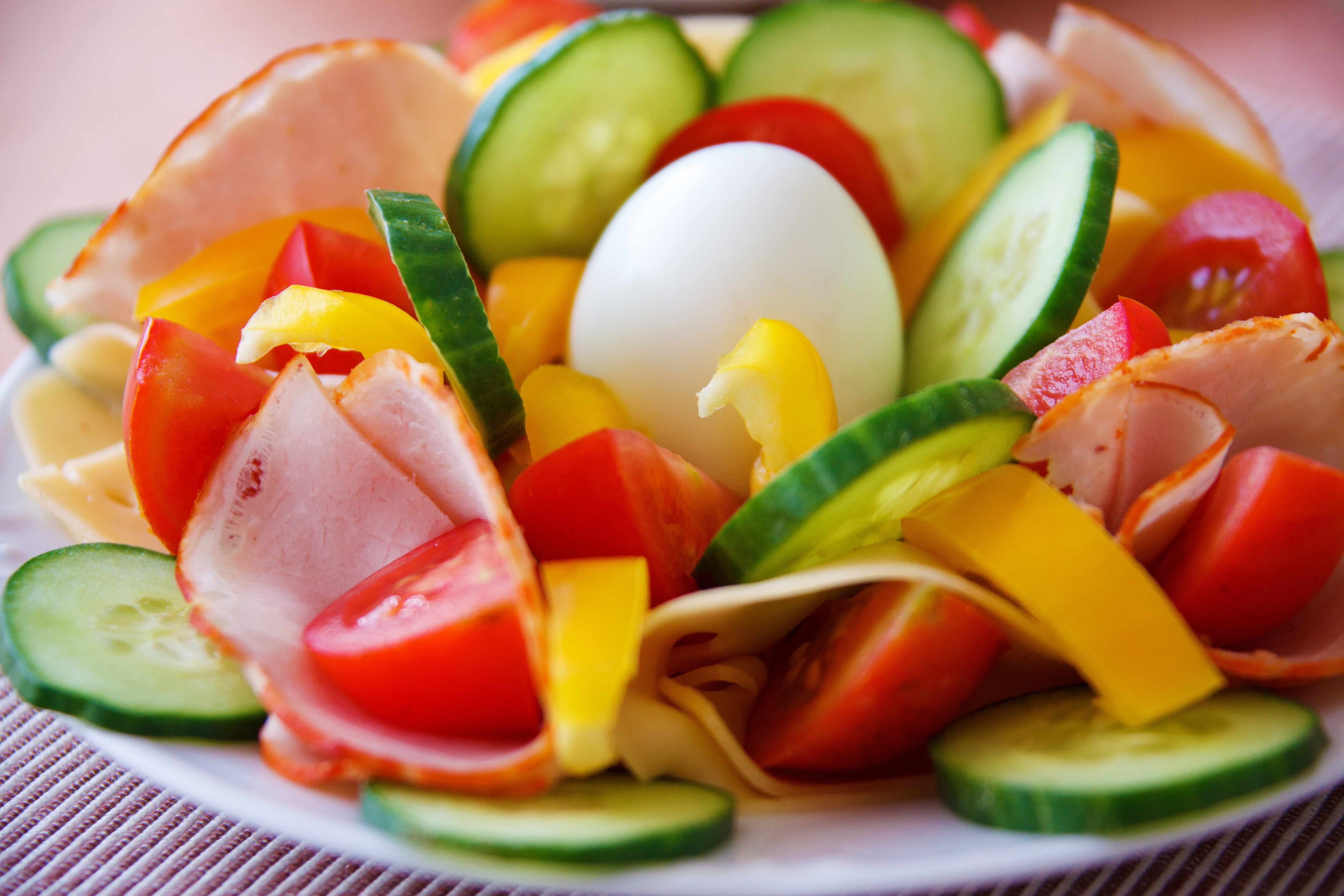 As promised, I'll wrap up this series with some recipes that bring together everything we covered in Part 1 and Part 2. But I have to say, if you read over Part 2 - you will have found many simple recipe ideas included throughout the post. Whether it's making a small change like using lettuce instead of bread to make a sandwich or sending along soup or a smoothie instead of a sandwich, pick out a few of these ideas and run with them. Also, use the food category listing as an inspiration for trying a new protein, grain and healthy fat.
I have to admit, I have a love/hate relationship with recipes. On one hand I think they open the door to endless opportunities to step out of our comfort zone and try something new, but I also fear they hold us back and make us second guess our instincts and intelligence in the kitchen. Making sure you have a full list of recommended ingredients and measuring everything perfectly can take up valuable time. I believe it's better to trust yourself and just practice the skill of cooking. Just taste as you go, and it will be delicious. And if it isn't, don't give up. Try again. ;)
Ultimately, it's about keeping it simple and reasonable. To begin, focus on what your child already enjoys. Then look for ways to introduce new things. It's not about overwhelming yourself and trying brand new recipes every day but about trying to make food fun and delicious. By adding a new ingredient into an existing family favorite, you allow children to bypass their initial fear of a "new food". For example, my daughter loves granola (most kids do!), so I always use it as a vehicle to introduce new dried fruits, nuts and seeds. So far, she has tried coconut, dates, and pumpkin, sunflower, sesame and chia seeds - she now loves them all (well, for today anyway!). By building on one of her favorite foods she showed a willingness to try something different. This tip can be applied to ANY recipe. Just think of ways of adding a new ingredient to existing favorites (like adding different veggies to pasta salad, adding a sprinkle of ground flax seed to pb&j, make a fruit salad and include fresh figs, etc.) and build on it throughout the school year.
Also, I want to point out that the internet is an invaluable tool. There are so many amazing recipes and resources available to us! The resources below are a collage of the sources I've discovered and vetted on your behalf. So, next time you are shopping - throw that new vegetable or grain into your cart, you will find a great recipe online once you get home and don't sweat it if you don't have everything on the ingredient list. Use your creativity to guide you and just look at the recipe as an equation.
I recently taught a cooking class focused on homemade lunches and snacks, and I chose recipes I feel really build on this principal - you can start with the basic recipe and practice with new flavors. I can say the recipes I'm sharing here are tried and true! The ones we prepared ended up passing the test with some children who declared they wouldn't like them at the onset of the class. ;)
I've included a great sandwich, snack, wrap, salad, and soup recipe. AND a list of links to resources with over 100 creative, easy ideas for recipes and inspirations! Just remember to try to incorporate variety into your routine and foods from our five categories each day! I wish you the best this school year and would love for you to stop by and share your successes (and challenges) throughout the year. Good luck and trust your gut!
Snack & Lunch Recipes:
Egg Pesto Melt (declared the class favorite!)
Ingredients
1 large egg
1 tablespoon pesto
1/2 teaspoon canola oil or butter
1/4 cup mozzarella cheese, shredded
2 slices whole wheat bread
Preparation
1. Whisk the egg and pesto in a bowl.
2. Heat the oil in a pan over medium heat. Pour in the egg mixture.
3. Allow the egg to cook for one minute, using a rubber spatula to gently pull the egg away from the sides of the pan so the rest of the liquid egg can continue to coat the pan and cook.
4. Using the spatula, fold the outside parts of the omelet inwards into a square shape (to fit the bread).
5. Remove the square-shaped omelet to a plate, place a slice of bread topped with half of the shredded cheese, cheese side up, in the pan. Top with the omelette, remaining cheese and slice of bread. Cook for 1 minute on each side until golden.
5. Serve or allow to cool and pack in a lunch bag.
Source: Weelicious.com
Easy Apple "Crisp"
Organic apple sauce
Cinnamon
Your favorite granola - packed separately. Here is my favorite granola recipe.
Grain Salad
2 cups prepared barley, bulgur, quinoa or brown rice cooled (see instructions below)
½ cup crumbled feta cheese or small cubes of your child's favorite cheese
1 seedless cucumber, small dice
2 medium tomatoes, seeds removed, small dice
1 carrot, cut into small strips
Vinaigrette (recipe below)
Optional: ½ cup chopped basil, cilantro or parsley
Mix all ingredients with vinaigrette, top with chopped herbs. Scoop into serving cups.
Vinaigrette Recipe:
6 tbsp olive oil
Juice from 1/2 lemon
Squirt of Dijon mustard
Salt & Pepper to taste
Place all ingredients in jar with a lid and shake until combined.
Asian Chicken Wraps
Rotisserie chicken or 2 cups cooked organic chicken, shredded
1 Tbsp sesame seeds
1 Tbsp honey
1 cucumber
2 carrots, peeled
1 cup snow peas (roughly 3 oz)
1/3 cup cilantro leaves
1 cup cooked noodles (angel hair, spaghetti work well or rice noodles)
Juice of 1 lime
1 tsp soy sauce
1 tsp sesame oil (optional)
1 head Bibb lettuce
Prepare the chicken: Toss chicken with sesame seeds and honey.
Prepare the veggies: Slice the cucumber into thin strips. Use your vegetable peeler to cut the carrots into ribbons. Slice the snow peas in half. Toss veggies with the cilantro, pasta, lime juice, and soy sauce.
Assemble the wraps: Take a small serving of chicken and a small serving of the prepared veggies and place them in the center of a lettuce leaf. If packing for later, wrap the lettuce separately in a damp paper towel to maintain crispness. Assemble immediately before eating.
Adapted from: http://www.parenting.com/article/chicken-lettuce-wraps-recipe
Quick "Hummus"
1 medium chopped yellow onion
3 large cloves garlic, peeled and coarsely chopped
3 tbsp EVOO
2 15 ounce cans white beans, chickpeas rinsed and dried or 2 c. steamed/shelled edamame
Juice from 1/2 lemon
¾ tsp sea salt
1. In a medium saucepan, sauté the onion and garlic in the oil over moderate heat until soft, about 3-4 mins. Stir in beans and salt and cook for 4-6 mins more.
2. In a food processor or blender, process on high for 1-2 mins until smooth. Or, hand mash in the pan. Add lemon juice and stir.
3. Serve warm or chilled with crackers, veggie sticks or sandwiched in bread, tortilla, or lettuce wrap. Can be refrigerated up to 4 days.
Sweet Corn Chowder
(Tip – buy corn in season, cut it from the cob and freeze for this warm fall soup)
3 tbsp olive oil
2 cups chopped onion
2 cups fresh corn kernels
½ cup diced red bell pepper
½ cup chopped red potato
¾ tsp sea salt
1/8 tsp cumin
3 cups water
2 tbsp chopped fresh parsley
1. In medium saucepan, combine oil, onions, corn, red pepper, potato, salt and cumin. Sauté over moderate heat for 5-7 mins.
2. In a blender, combine 1 ½ cups of the sautéed vegetables and water. Blend on low for 10 seconds. Poor back into pan with reserved vegetables and simmer for 10 mins.
3. Serve or pour into thermos for packed lunch.
Source: Healthy Cooking for Kids, Shelly Null
Additional resources:
Real Simple: 19 Healthy Snack Ideas
Whole Foods: Back to School Recipes
WholeLiving: School Snacks
WholeLiving: Kids Lunch Ideas
Environmental Working Group: A Guide to Buying Healthy Food on a Budget
Weelicious: School Lunches
Super Healthy Kids